Our modern fire alarm systems are equipped to keep emergency situations under control.
The fire suppression system
Fire suppression systems integrated with standard fire protection systems like sprinklers and fire alarms can reduce your risk of loss of life by 82 percent and loss of property by 71 percent in any type of commercial fire.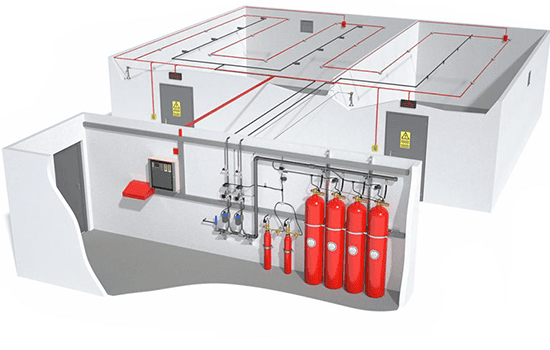 VESDA (Very Early Smoke Detection Apparatus)
Very Early Smoke Detection Apparatus is a laser based smoke detection system. Having been operating within specialist fire detection applications for over 20 years, the VESDA system has a proven track record and has been developed beyond traditional fire alarms, to the point where it is recognized as the most advanced aspirating smoke detection system within the fire industry, holding more certifications than any other aspirating smoke detector in the world.